Back to Staff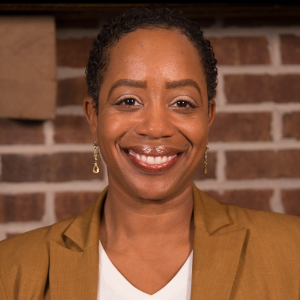 LeTonya Clark
Group Life and Operations Team Lead
LeTonya comes to our team with background in faith-based and non-faith-based sectors. She has been involved in ministry for more than two decades and has conducted seminars and provided consultation on leadership dynamics, team empowerment, emotional intelligence, and ministry development strategies for various organizations and churches across denominations. Professionally, her history includes service delivery at the national level and project management at the international level. She is grateful to God that He has opened doors for her to have a positive impact inside and outside of the church setting.
She was born and raised in Philadelphia, PA, and gave her life to Christ as she sat in Sunday school when she was eight years old. This experience caused her to understand the transformational power of the spoken and taught Word. In her leisure time, she enjoys writing, running, strength-training, biking, and sharing adventures with her favorite person on the planet, her husband, Alvin Clark, Jr. Her life motto is, "My way is not for me to make, but for God to make me as I am on my way."
She holds a Master of Science degree in Organizational Development and Leadership and a Bachelor of Arts degree in English, both from Saint Joseph's University in Philadelphia, PA. She is a Certified Professional Coach (CPC), holds certifications in Christian Counseling and 12-Steps Addictions Counseling.