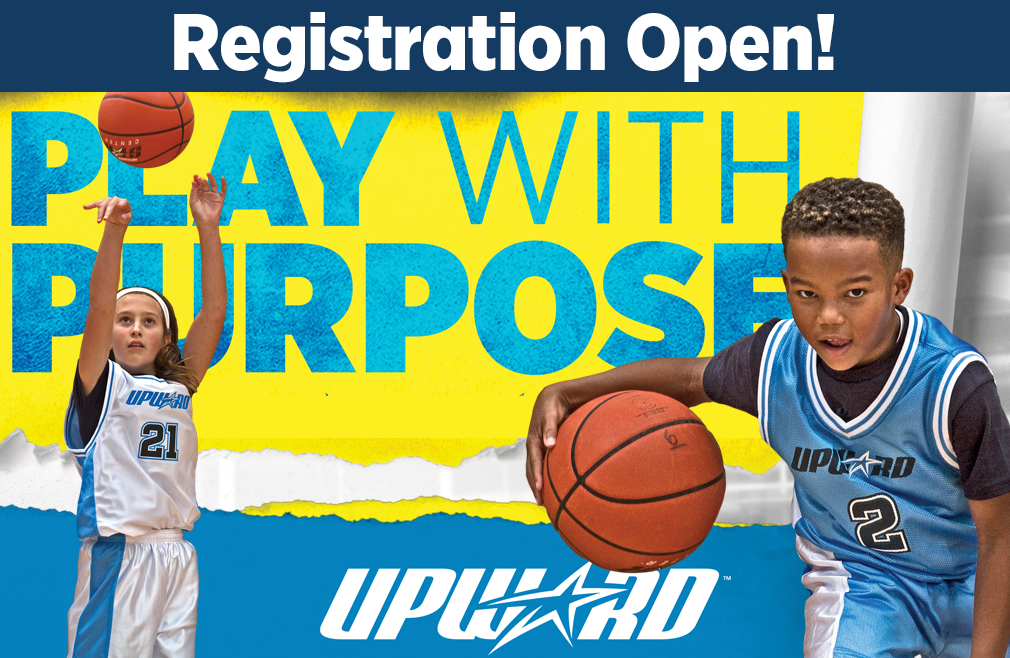 Tuesday, October 13, 2020 - Sunday, December 06, 2020
REGISTRATION FOR THE UPWARD BASKETBALL 5th & 6th grade league is open!
This year's Upward Basketball season will operate a little differently. We are offering a Recreational League for boys and girls in 5th and 6th grade. Participation is limited to 50 players and 6 teams. Space is limited, so register early!
---
RECREATIONAL LEAGUE: 5TH - 6TH GRADES
Early registration, before November 15th, is $95. Registration on or after November 15th is $125. Students are required to attend one of two evaluation days: Saturday, November 21st, 10 a.m. - 1 p.m. OR Monday, November 23rd, 5-8 p.m. Practices begin the week of January 4th, and games begin the week of January 16th, 2021.

If you are registering 2 students, early registration price drops to $85 per participant, and regular registration price is $115 per participant.
Register for Upward Basketball
Disclaimer: The format of this event will be subject to any guidelines that the CDC has issued regarding indoor gatherings. We continue to carefully monitor national, state, and local guidance to understand the implications for the programming. We take into account the information available and will revise the format of programming accordingly.

*If Upward Basketball is cancelled due to COVID restrictions, you will receive a full refund.
---
VOLUNTEER OPPORTUNITIES AVAILABLE!
Hosting a successful basketball program takes committed coaches, referees, media and tech help, snack stand volunteers and more. If you'd like to take advantage of this fun service opportunity that develops kids and helps them play with purpose, contact Pastor Isaac Hammons for more information.