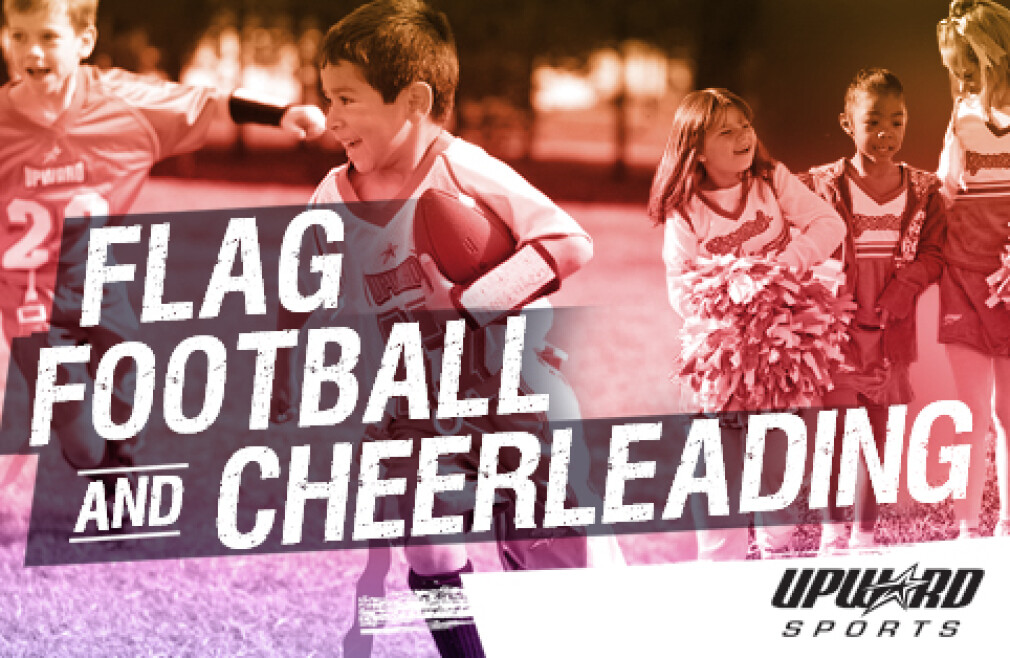 Saturday, June 20, 2020
,
9:00 AM - Monday, August 03, 2020, 11:59 PM
UPWARD FLAG FOOTBALL AND CHEERLEADING REGISTRATION NOW OPEN!
Upward Sports are a great way for kids to learn about teamwork, respect for authority and sportsmanship while honing their athletic skills. Upward Flag Football is open to boys and girls entering grades 1-6. Upward Cheerleading is open to girls entering grades 1-6.
---
Early registration received by July 12th is $100. Registration on or after July 13th is $125. Flag Football shorts are included at no additional cost. Cheerleading mock turtlenecks are included at no additional cost. Cleats are recommended. Registration closes August 3rd.
Participants are required to attend one flag football evaluation or cheerleading orientation. Evaluations days are: Saturday, July 11th, 10AM - 12PM, and Monday, July 13th 6:30 PM - 8PM.
Practices begin the week of August 3rd. Games begin the week of September 12th. Awards Ceremony is Saturday, November 14th.
For more information about Upward sports, contact Pastor Isaac Hammons at 610-539-3333 x7707.
---
Volunteer Opportunities Available!
Hosting a successful football and cheer program takes committed coaches, referees, media and tech help, snack stand volunteers and more. If you'd like to take advantage of this fun service opportunity that develops kids and helps them play with purpose, contact Pastor Isaac Hammons for more information.