Featured Story
January 2019
by Megan Brooks, Director of TVN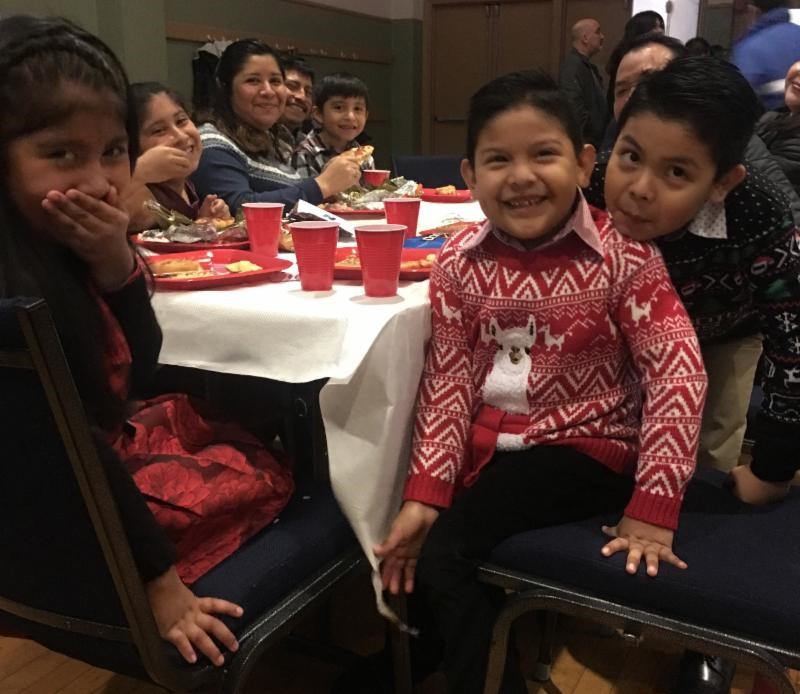 For our featured story this month, I would just love to focus on how amazing ALL of the kids have been in this Christmas season, and especially their behavior and performance at the Christmas show. It has been so fun for me to work with the kids on the show this year. For those of you who were not able to make it to the show, the kids sang 5 songs (Noche de Paz, Angels we have Heard on High, We Wish You a Merry Christmas, and Feliz Navidad). They spent about 3 hours a week practicing the last few months, put so much effort and focus into it, and did a phenomenal job. We also had Vennus and Alex S share scriptures about the birth of Jesus. Justin, Xochitl, Alexander and Denise shared about the true meaning of Christmas, and Kimberly, Kelly and Andy CRUSHED their solos.
One of the most exciting elements of the Christmas show, for me, is seeing all of the people who love these kids rally around them. It is so unifying and fun to have sponsors, volunteers, and families all in the same place. I have always felt passionate about The Village Norristown, because it truly takes a village to raise children up in Christ, and to make sure that families in any community have what they need. It was so fun for me to see this village come together.
---
December 2018
by Megan Brooks, Director of TVN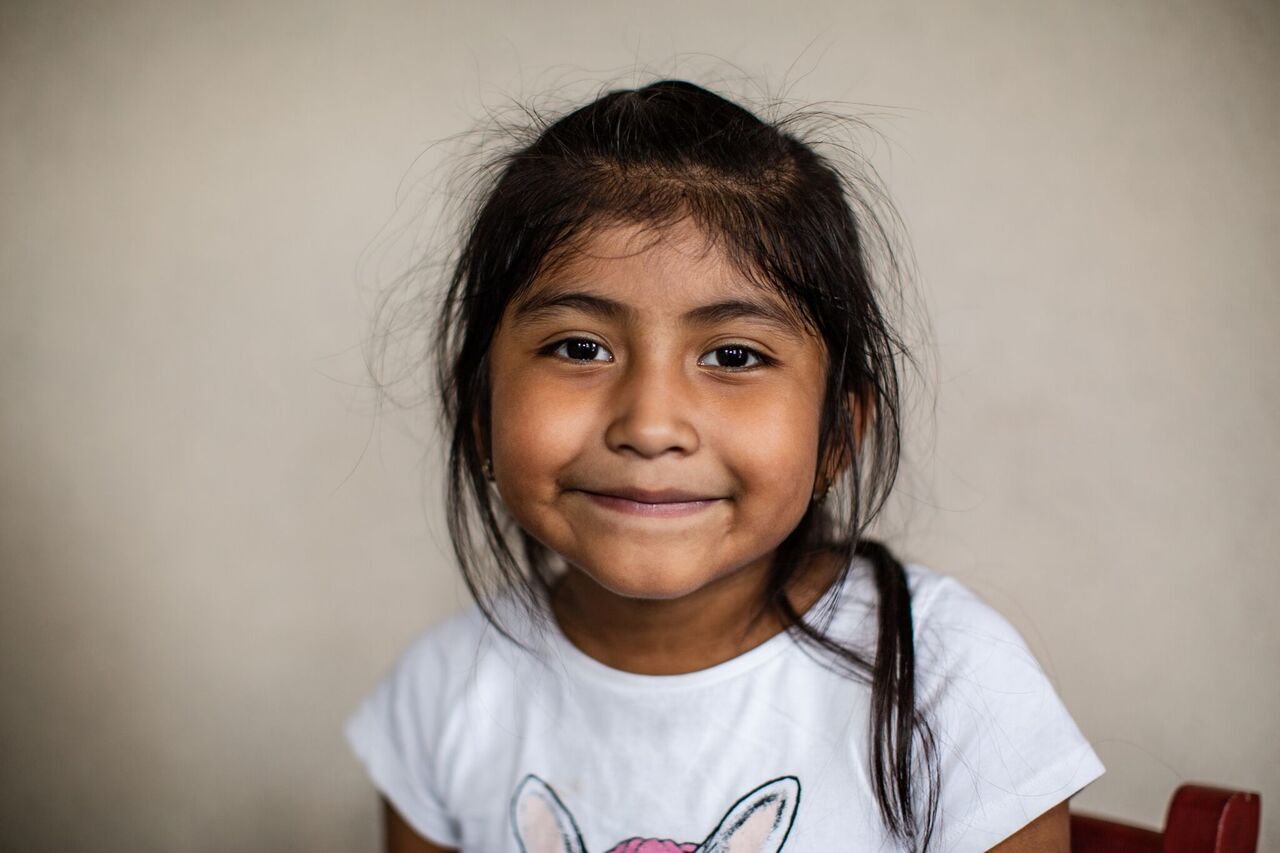 This month, the kids have just been blowing my mind with how kind, mature, and thoughtful they have been. This month has been FILLED to the brim with moments that made me feel so, so proud of the kiddos.
One moment that stands out to me occurred during gym time. Andy got upset because a group of girls already had the maximum number of people for a certain game that they were playing, and had told him to come back in a little for the next round. I was keeping my eye on the situation. I had asked Andy if he was okay and he said yes, but he was clearly upset and sulking. I decided to give him some alone time. Denise, who hadn't been aware of the situation and didn't know why Andy was upset, saw him sitting by himself in the playhouse. This was their precious conversation:
Denise: "Andy, are you okay?"
Andy: "Yeah…I'm okay…"
Denise: "Okay. Well if you decide that you aren't okay, and you need a friend, you can come talk to me."
YOU GUYS! My heart! Denise is 6. She had zero idea that I was listening from several feet away, facing the other direction. This is just one of SO many moments this month where I have seen our kids treat each other, and adults, with kindness and love. They are amazing and beautiful examples for all of us!
---
November 2018
by Megan Brooks, Director of TVN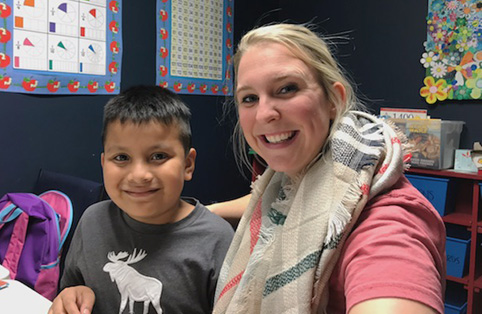 Wow, guys! This week's focused story was a no-brainer for me. I would like to share a story with you about a little boy, who some of you know, named Ioshua. Ioshua has been with us for 3 years, and is now in 3rd grade. Over the last 3 years, we have been working with him so hard on reading. Ioshie could not read in first grade. He did not know his letters, in fact, the sounds he made for the letters were not sounds in either English or Spanish. Several volunteers put extra time and effort into practicing letters with him, every single day. In second grade, Ioshie still couldn't read. The progress we had made throughout the year dissipated over the summer, as he didn't come to our Summer Bridge Program. He went to Lit Zone every single day, and volunteers spent half hour increments with him every single day with his sight words. By the end of second grade, Ioshie was beginning to read words like "the", "at", "and". But he was still so far behind.
Over the Summer that Ioshie was going into 3rd grade, he was in our 1st grade level Summer Bridge group. This year, he has had Lit Zone every day. We have read with him every day. We have fought alongside Mom to get him an IEP at school, and, at the beginning of the year, he got a reading specialist at school.
Last week, Ms. Michele called me over the table, and pointed to Ioshie reading out loud. He read an ENTIRE Dr. Suess book out loud, understood the entire thing, and said "I really like this book". He then said to us, "Can you tell my mom that I can read now?"
I was pretty much crying for the rest of the afternoon. Lit Zone works. Extra time spent with kiddos works. Hours of encouraging and building up and praying and talking with parents works. This is why we have the After School Program. It is my heart to give kids like Ioshie more of a chance in life. To see what they need, and try our best to meet it.
Since that day, I believe, as a result of ALL of the volunteers completely surrounding Ioshie with pride and encouragement, Ioshie has been excited to do his homework, he has been more confident, and he has been asking for more help.
This is why we do what we do! Whether you are a part of TVN through volunteering, sponsoring a child, sponsoring a missionary or donating toward our program, YOU are a part of this, and we are making a difference! Thank you!
---
October 2018
by Megan Brooks, Director of TVN
To be honest, it was hard for me to choose just one moment to focus on this month. September was so full of love, new faces, great questions, and awesome conversation. I have been brought to tears by the hearts of volunteers, both new and seasoned. This month though, I would like to share a little bit about a new little boy that we serve named Jayven.
Jayven is in second grade and in Blue Zone. The very first thing I noticed about him, after his cute smile (missing several teeth) …was… "Oh boy, this is going to be a behavior challenge." Jayven did not listen to any rules, was openly and purposefully disobedient, and didn't seem to appreciate any kind of structure. I found notes in his backpack from his Special Education teacher, indicating he would need extra attention with reading help. Soon, I learned he wasn't able to read much at all… but I couldn't keep his attention for more than a few seconds, before he got angry with me. I left day one praying for patience and understanding.
Over the last few weeks, I have seen Jayven catch on to the rules. I have heard him ask intelligent and pertinent questions to volunteers. While he still acts out sometimes, I see him actively trying to engage appropriately and respect volunteers. He has begun responding VERY well to firm "No's" or "Please do this now". I began to thank God, but also wonder what changed.
Last week, I was walking Jayven up to Lit Zone for some reading help, and he looked up at me with his big eyes (holding my hand) and said "Can I ask you a question?" He was being kind of cute, so I thought he was maybe trying to manipulate me to avoid having to do work. "Yes, baby" I said.
"Why are you so nice to me?"
(Cue my watery eyes.) I sat down with him, and he proceeded to show genuine confusion as to why every one of the volunteers had been so kind to him. I realized that he probably doesn't get that a whole lot at school, because of surface level behavioral issues. I was able to engage in a heart-felt conversation with Jayven about how Jesus is the only one who can help us to be patient and kind with one another, even when we've had a bad day. God wants us to love each other, and show each other his love. That's why we are so nice here. Because we have love that comes from God. He really seemed to understand that.
Over the last week, I have come to realize that my interactions with Jayven are some of my favorite moments in my day. He still acts out sometimes, but I get him. I see his craving for attention (positive or negative). I see his frustration when he doesn't understand. I see that he has needs that have, for a long time, been pushed under the rug out of desperation or lack of time. I get it.
Kids like Jayven are our TVN Big Picture. I feel like my conversations with Jayven have been a gift from God, reminding me why we started. I came to TVN praying for God to give me the kids who needed to see more of who He is… the kids with the behavior problems... the kids who couldn't read… the kids who needed help… the kids starving for attention and love… the kids who needed to be listened to… the kids who need a hand up… the families who need Jesus… the families who need hope.
Jayven is my gift this year. Watching him learn, and watching him get a glimpse of Jesus through this program, helps to remind me why I started. Watching other volunteers fall in love with him, and see his needs reminds me that every person at TVN has a desire to reach the hearts of these kids. We are fighting the good fight, and I can't think of anything more encouraging than to be surrounded by this awesome team.