Back to Staff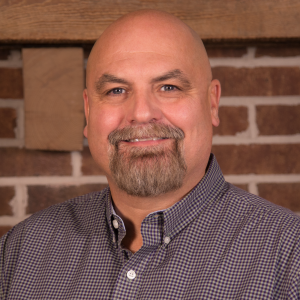 Dave Bennett was born in Lorain, OH in 1965. He and his wife, Dora, were married in 1986 and have three sons, three daughters-in-law, and two grandchildren! Dave enjoys sports of all kinds, both watching and participating. He particularly enjoys golf and racquetball. The Bennett family is close and very much enjoys spending time together including rooting for the Ohio State Buckeyes (but please don't hold that against them).
Dave accepted God's call to be a pastor in June of 1983 and graduated from Mount Vernon Nazarene University in 1987. He then attended Nazarene Theological Seminary in Kansas City, MO and graduated cum laude with a Masters of Divinity in 1990. In Dave's own words, "My philosophy of ministry is based on two passages of Scripture: Ephesians 4:11-12 and I Corinthians 11:1. I believe that the church of Jesus Christ was meant to evangelize the lost and build the redeemed in holiness. This is accomplished through the two biblical standards of these passages. The role of the pastor is to model the life of Christ and equip the believers for ministry." While still in seminary, Dave served the Dundee Hills Church of the Nazarene as the Youth Pastor of a growing youth group. After graduation, he went on to hold Lead Pastor positions at Northfield Community Church of the Nazarene in Northfield, New Jersey, and Fairlawn Church of the Nazarene in Topeka, KS.
Dave takes Biblical principles and breaks them down into understandable and practical application for today's church culture. His engaging and challenging style inspires people to become reproducing followers of Jesus Christ.
And one more thing we love about Dave that we have to share… He doesn't mind a practical joke!