Back to Staff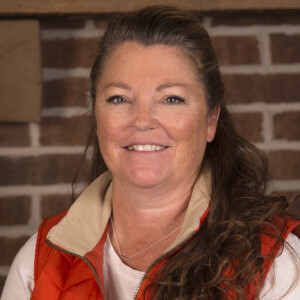 Kelly Yetter
Counseling Center Director
Kelly was born and raised locally, in Blue Bell, and hasn't ventured far. She, her husband Scott, and 3 children Rachael, Olivia, and Luke live right here in Worcester. Kelly and her family enjoy going to the shore, being outside, loving on their Pit Bulls, Lucky and Leila, and hanging out with the rest of her family (her sister's family and her parents all live within 10 minutes of each other!). Kelly enjoys coaching field hockey and listening to worship music. Although raised in a Christian home, she didn't come to a personal relationship with Christ until her mid-twenties when she re-dedicated her life to Him.
Kelly has a BA in Psychology from Loyola University and an MA in Counseling Psychology from Immaculata University. She spent 15 years working in the mental health field before she felt the call to ministry and came to Fairview Village Church. She and her family have been attending here since 2005. Kelly has a heart for connecting with others and helping them through tough times and difficult situations. "I feel God has given me certain gifts and ordained my path – my experiences and education – for exactly a time as this."
Favorite Bible Verse: He gives strength to the weary and increases the power of the weak. Those who hope in the Lord will renew their strength. They will soar on wings like eagles. They will run and not grow weary. – Isaiah 40:20-31.