Back to Staff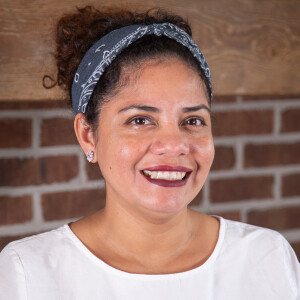 Kenya Fonrouge
Assistant Director, The Village Norristown
Kenya was born and grew up in Ecuador until she immigrated to the USA in 2005. She is married to Ismael and is the mother of three children: Amelia, Justin and Sergio. Kenya wants everyone to know that she loves her job at The Village Norristown! Her passion is the kids, and her goal is to help the families in Norristown learn how much God loves us.
After receiving her education in Ecuador, Kenya held positions in childcare, home health care and house keeping, giving her much needed experience to support our Village Norristown community.
In her free time, Kenya likes to cook Ecuadorian food and to travel. Whether near or far, she says she simply enjoys the car ride with her family to a nearby park or to the beach or lake.