Back to Staff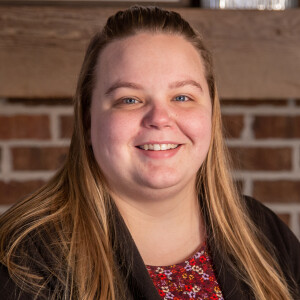 Allie Cacciola
Associate Pastor, Children's Ministries
Allie grew up locally in Eagleville, PA and graduated from Methacton High School. She started attending Fairview when she was 13 years old and participated in the youth programming. Allie made friends in youth ministries here at Fairview Village that she still has today! She was active in church as a small group leader and in outreach projects the church sponsored in the community.
Allie left the area in 2011 to attend Messiah College in PA, and graduated in 2014 with a bachelors in Psychology. For the last 10 years, she has been in Central PA working alongside students in the non-profit sector.
Allie is so excited to be back HOME at Fairview, serving the Kids In The Village! She has a passion for encouraging students to believe they can change the world through their faith and service.
In her free time, Allie enjoys connecting with her friends, hanging out with her dog, and cheering on Philly Sports!
Allie's favorite verse: "I called on your name, O Lord, from the depths of the pit. You heard my plea: 'Do not close your ears to my cry for relief.' You came near when I called you, and you said, 'Do not fear.'" Lamentations 3: 55-57