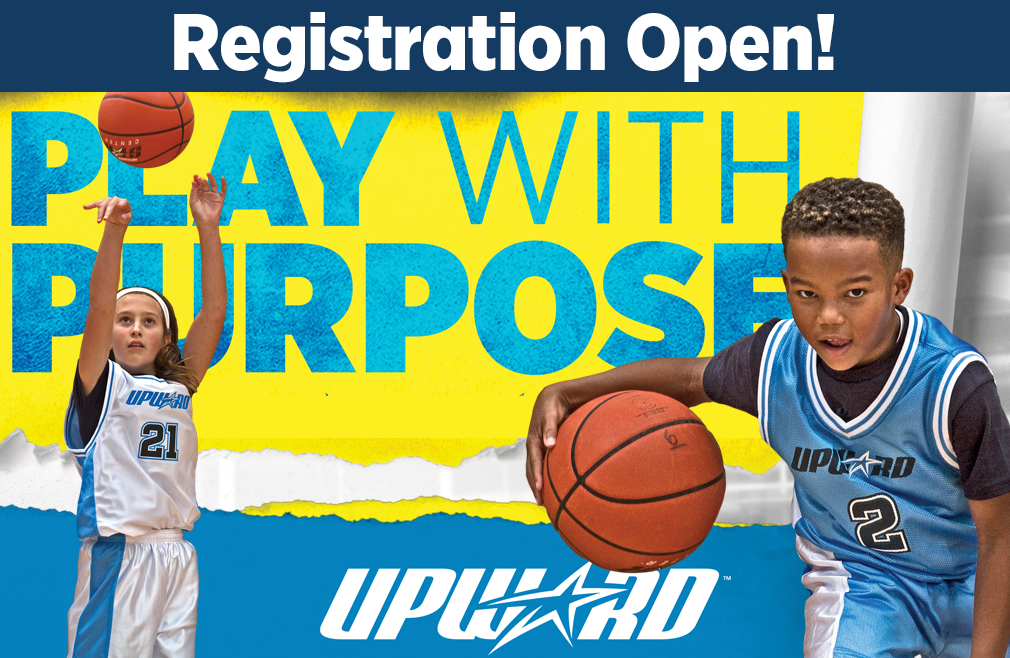 Sunday, September 15, 2019 - Friday, November 22, 2019
REGISTRATION FOR THE UPWARD BASKETBALL 2019-20 SEASON IS OPEN!
We have a Recreational League for boys and girls in 1st through 6th grade as well as an Instructional League for Kindergartners and 1st graders.
---
RECREATIONAL LEAGUE: 1ST - 6TH GRADES
Early registration, before November 17th, is $90. Registration on or after November 17th is $125. Students in the recreational league are required to attend one of two evaluation days: Saturday, November 16th, 10 a.m. - 1 p.m. OR Monday, November 18th, 5-8 p.m. Practices begin the week of January 6th, and games begin the week of January 18th, 2020.
Register for Recreational League
---
INSTRUCTIONAL LEAGUE: KINDERGARTEN - 1ST GRADE
Cost for the Instructional League is $75. Deadline for registration is November 17th. There will be an Instructional League Clinic on Sunday, January 5th. The first instructional practice is on Wednesday, January 8th, and games begin the week of January 25th, 2020.
Register for Instructional League
---
VOLUNTEER OPPORTUNITIES AVAILABLE!
Hosting a successful basketball program takes committed coaches, referees, media and tech help, snack stand volunteers and more. If you'd like to take advantage of this fun service opportunity that develops kids and helps them play with purpose, contact Pastor Isaac Hammons for more information.