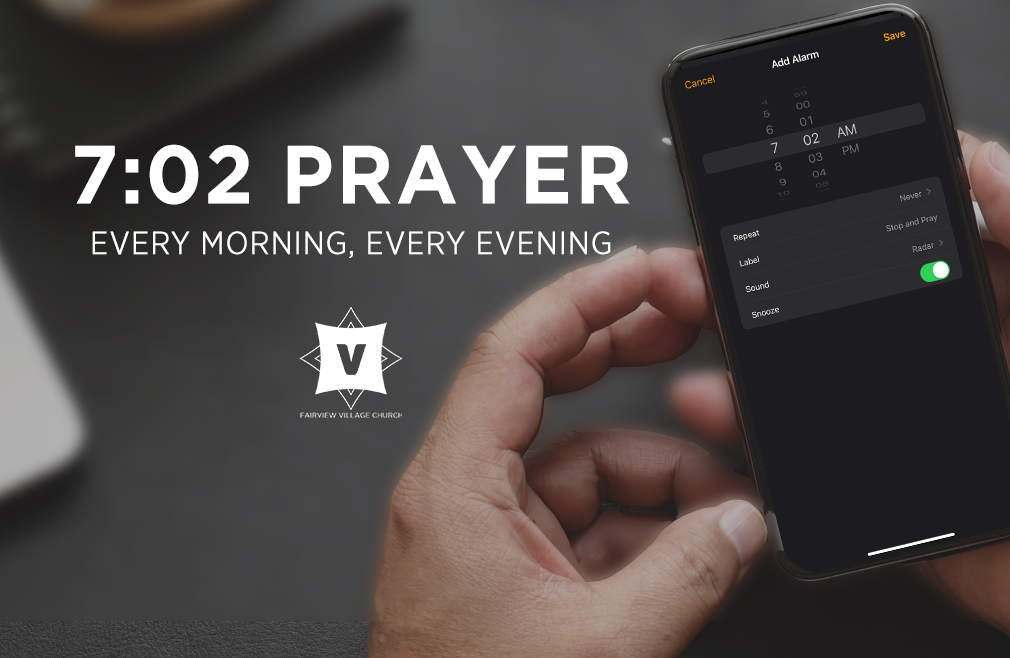 Tuesday, March 28, 2023
,
12:00 AM - Sunday, December 31, 2023, 12:00 AM
Set your alarms for 7:02 AM and 7:02 PM each day to pray for people to accept Christ.

---
We also would like to encourage you to pray about how you might share Jesus with someone each day! Encourage everyone you come into contact with who is Christian to set their alarms also. Let's make this a prayer movement for salvation in our church and community—praying together and believing God is going to do miracles in reaching people through us!
Throughout this emphasis:

Pray for those who don't know Christ.
Pray about how you can reach out to other.
Pray that the Lord would bring people to mind & put them in your path.
Pray for the Lord to use our church to reach people.

Pray for opportunities to share Christ with others.
Pray for our goal to see 500 to know Christ and be baptized in the next 3 years!