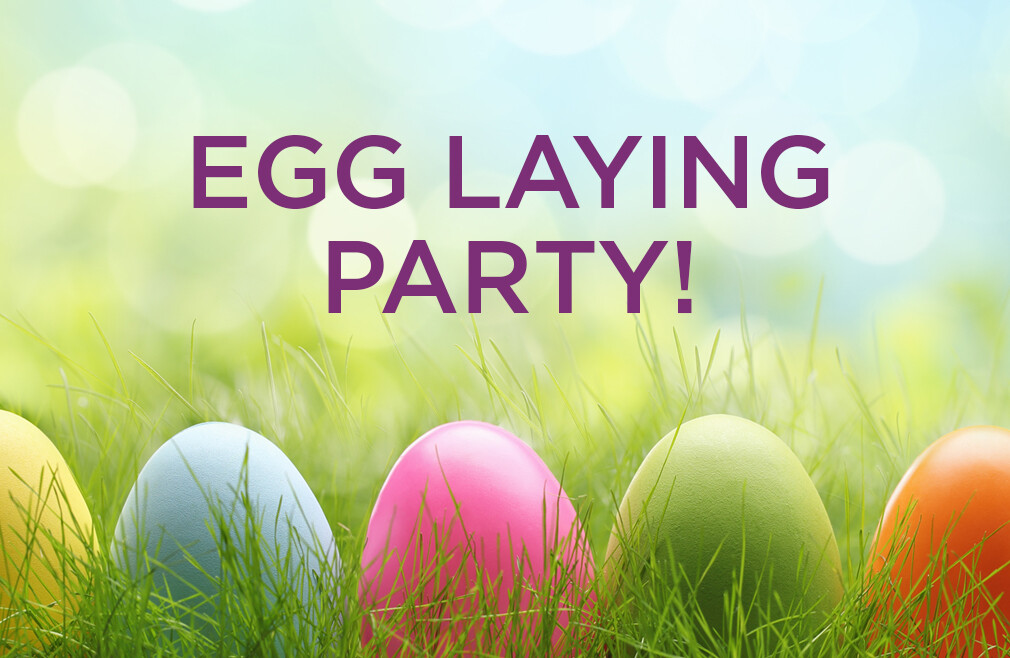 Thursday, March 26, 2020
,
6:30 PM - 8:30 PM
6TH ANNUAL EGG LAYING PARTY— This event scheduled for Thursday, March 26th, 6:30–8:30 p.m. has been canceled. We hope you can join us for this fun event next year!
Enjoy a soup & sandwich dinner along with great fellowship while filling thousands of Easter eggs with candy and prizes! Sign up on the FORMS PAGE of our website, so we can prepare. If you can't join us that evening, you can still participate by making a soup or through financial support to the Egg Hunt. Questions? Contact Pastor Isaac Hammons at or 610-539-3333, X7707.