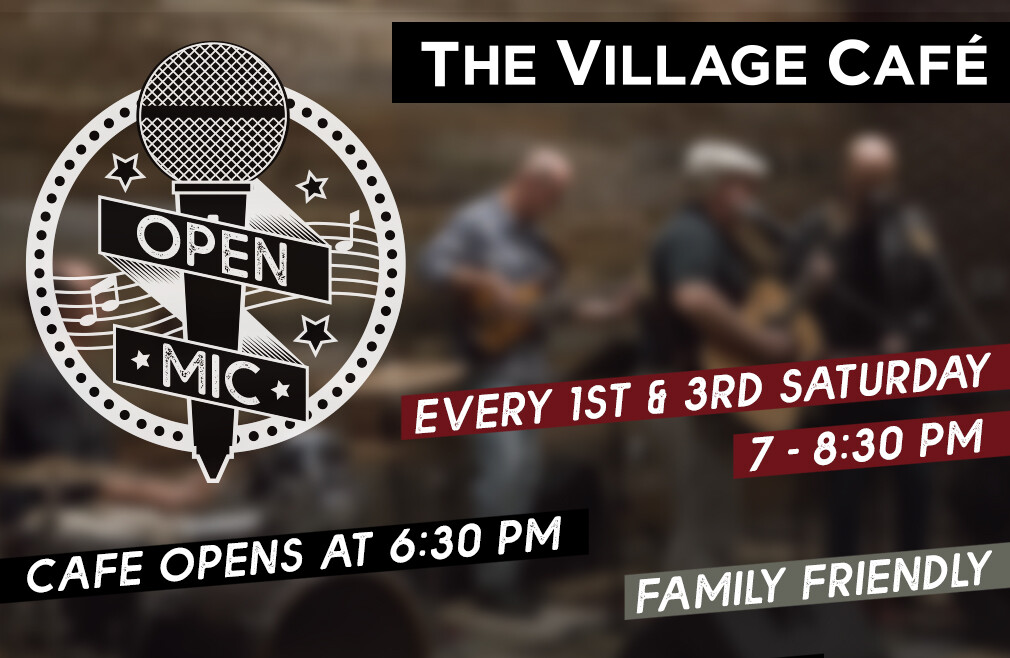 First Saturday, Third Saturday of the month
,
7:00 PM - 8:30 PM
Calling all musicians, poets, comedians, videographers and other entertainers! Every first and third Saturday of the month, we host family-friendly open mic nights at 7:00 p.m. in The Village Cafe. If you enjoy good entertainment or have a talent to share with others, this opportunity is open to everyone and will be a great time for the whole family! The Cafe opens at 6:30 p.m., so arrive a little early to put your order in before the entertainment begins! No need to register, just show up for the fun!
ISO: Volunteers to help with hospitality and hosting! Interested? Contact .