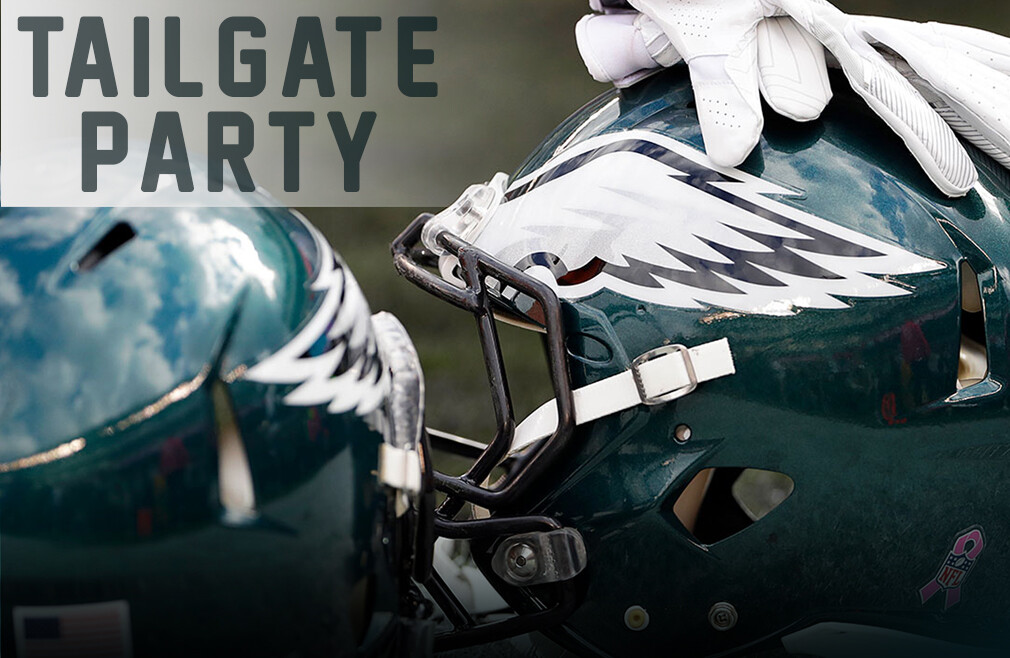 Sunday, September 22, 2019
,
12:00 PM - 4:00 PM
Fly Eagles Fly! Join us in The Village Cafe on Sunday, September 22nd, at 12 Noon for an Eagle's Tailgate Party. We will have a buffet of delicious tailgating food and drink while watching the Eagles on the Cafe TV's! Come on out for fund, food and fellowship - and WEAR YOUR EAGLES GEAR!!
Cost is $10 for adults, $5 for children 10 years and under, payable on the day of the event. (Children under 2 eat for free for this event.) For more information, contact Pastor Kelly Yetter, or 610.539.3333 X7717.