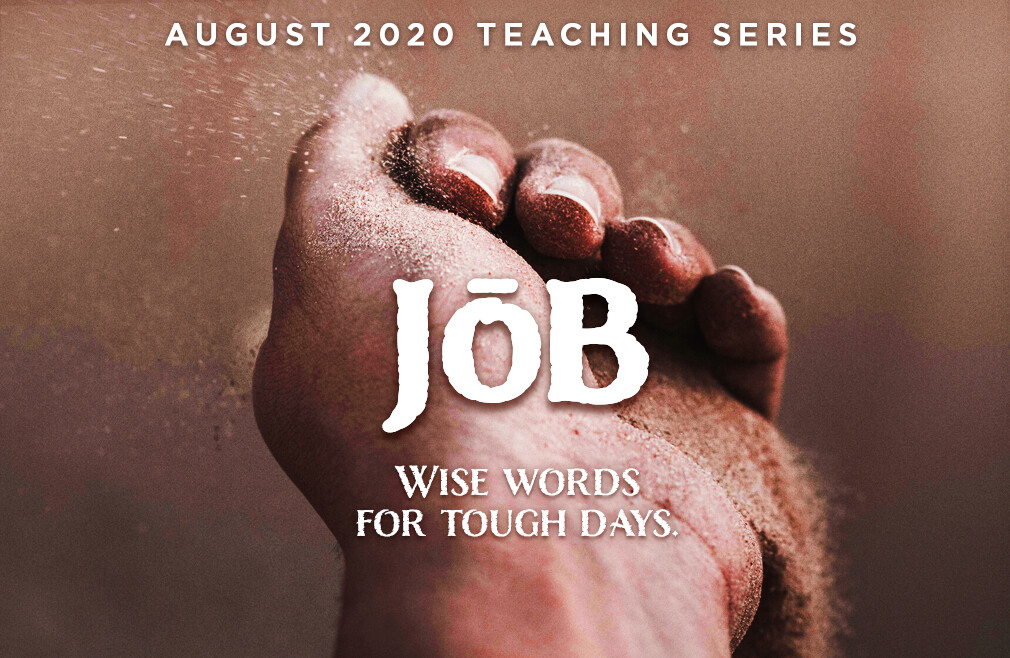 Every Sunday, from 08/02/2020 to 08/30/2020
,
9:45 AM - 11:00 AM
Join us Sunday mornings in August for our new teaching series, Job: Wise Words for Tough Times. Discover how faithfulness to God during times of suffering can bring about the greatest blessings we can imagine. On many levels, Job's story can speak to every person's experience through trials, testing, and hoped-for victory in the end. Together, we'll learn about God's sovereignty, what faithfulness looks like, and what foundational truths are necessary to weather any storm.

Services can be live streamed on YouTube, Facebook, Fairview Village Church Online or on The Village app at 9:45 or 11:00 AM.