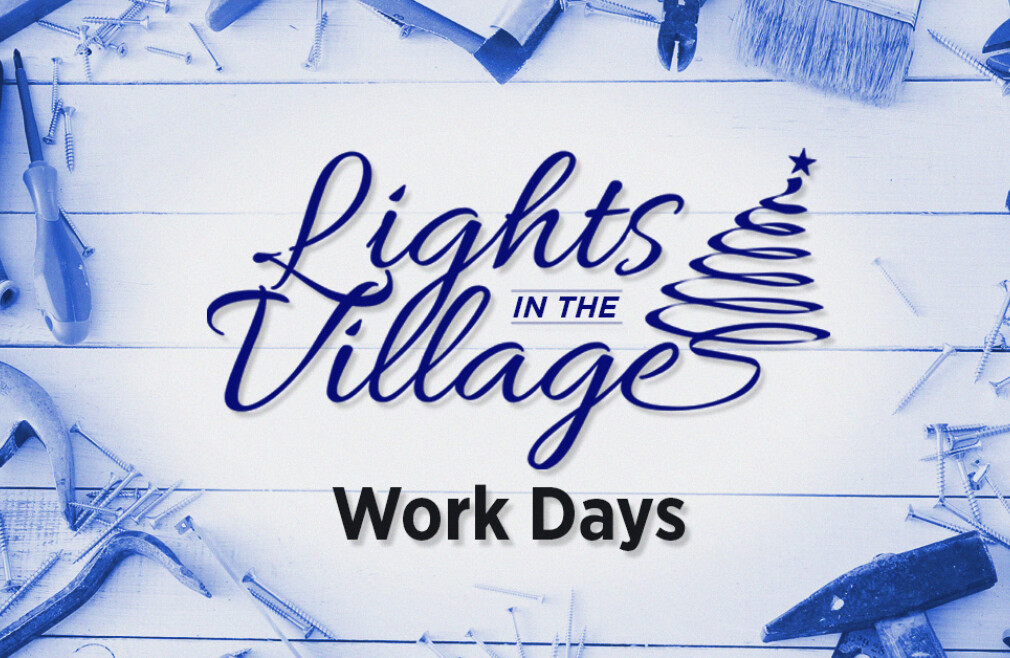 Saturday, September 24, 2022
,
8:00 AM - Saturday, October 08, 2022, 4:00 PM
It is not too early to begin thinking about Lights In The Village!

Lights In The Village is our annual Christmas light event that we "gift" to our community! Join us on Saturday, September 24th and/or October 8th, beginning at 8:00 AM, as we prepare for this year's event. We need volunteers to come paint, organize, inventory, perform maintenance, build and create new light fixtures! You do NOT need to have construction skills to help - we have a place for you!!
Join us as we work to make our greatest outreach event a spectacular and memorable time for our guests! Lunch will be provided. Please Contact Pastor Nick Engle to volunteer, or if you have questions: or call 610-539-3333 x 7719.