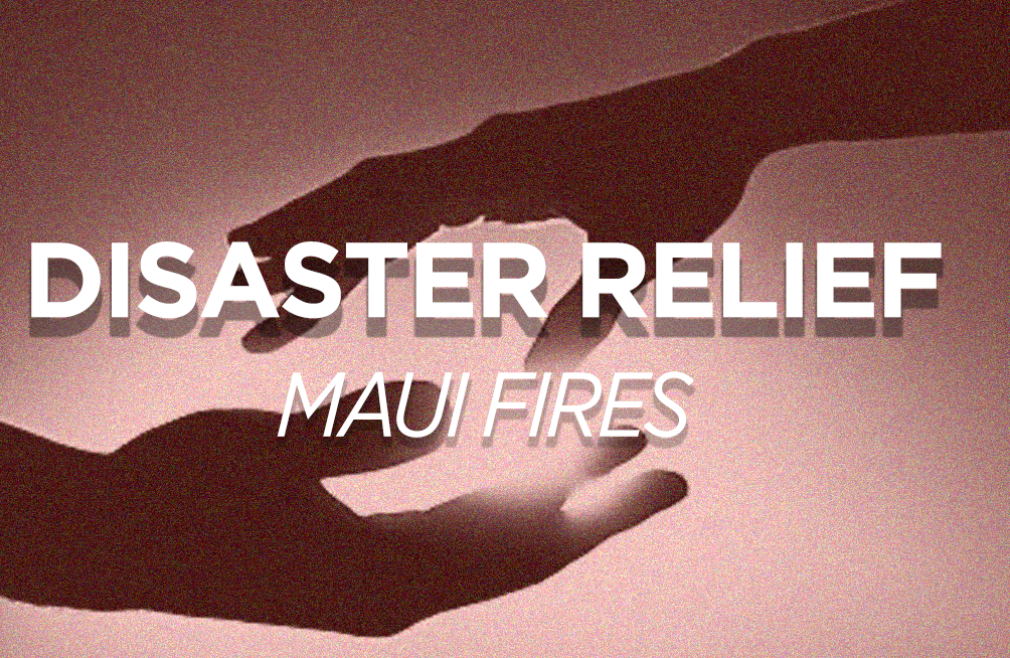 Tuesday, August 29, 2023 - Thursday, October 12, 2023
A series of wildfires devastated parts of Maui, HI, killing dozens of people, with many more still unaccounted for. The wildfires are the deadliest in the U.S. history in more than a century. Nazarene churches on Maui are serving as evacuation shelters and providing food, bedding, clothes, toiletries and other emergency supplies.

This is how we, The Village can help:
Pray - Pray for those who have lost loved ones, homes or businesses. Pray for the recovery ahead, for those who are most vulnerable after the fires, and those responding to the needs around them.
Give - Churches and individuals can provide financial support through Nazarene Compassionate Ministries. Donations are used for immediate needs, such as food and shelter, as well as long-term recovery and rebuilding efforts.

We are partnering with Nazarene Compassionate Ministries, collecting funds for those affected by these wildfires. Please consider making a donation. Ways to give both electronically and by check can be found on our website Giving page. Please use the fund designation for FVCN Disaster Relief Funds, and indicate "Maui" in the Notes section.