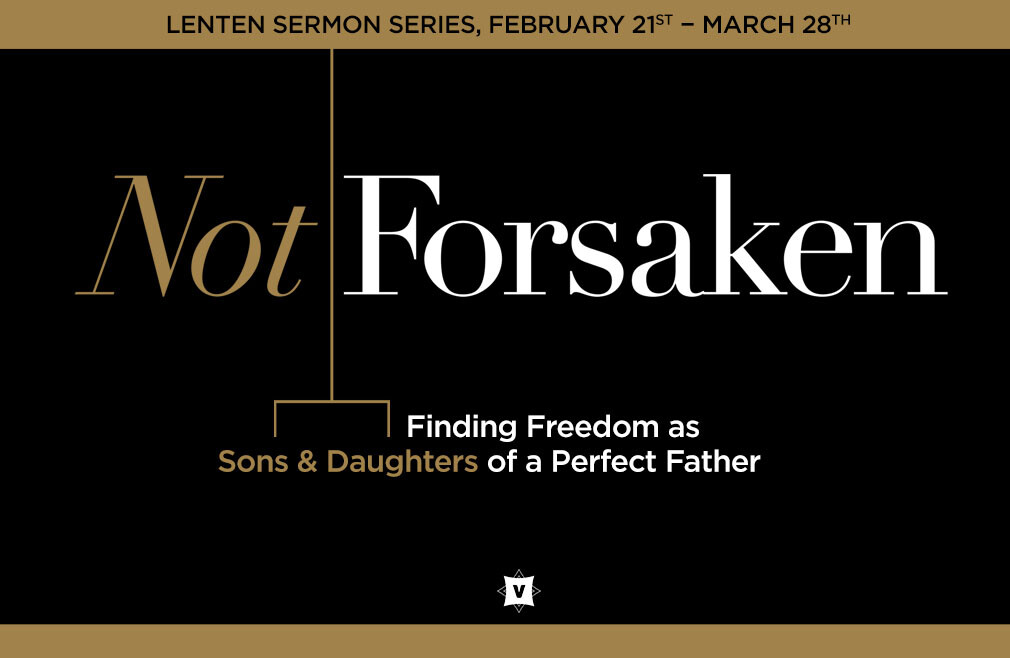 Every Sunday
,
9:45 AM - 11:00 AM
We all long for our father's approval. Whether our earthly fathers were the best, the worst, or somewhere in between, they fell short. All fathers do. And whatever our experience was, we're not alone. No matter how amazing, absent, abusive, or empowering our fathers were, they couldn't hand down a perfect blessing to us. No father can. Yet the primary way Scripture reveals God to us is as a Father. In this churchwide sermon series, Not Forsaken, based on the book by the same name by Louie Giglio, we will be introduced to the breakthrough possibility that regardless of life's circumstances, a perfect father-to-child relationship can be ours when we follow God through Jesus Christ. Series runs February 21st - March 28th.
Services can be streamed on YouTube, Facebook, Fairview Village Church Online or on The Village App at 9:45 or 11:00 AM.
---
If you are not currently in a Connect Group, you are invited to participate in a limited run, online study group that is being offered specifically to focus on this teaching series. This group will give you the opportunity to check out a Connect Group, with no long-term commitment! Connection matters!
Check out the details of this study group, and all of our Connect Groups in the Connect Group Finder tool. Questions about Connect Groups? Contact Pastor LeTonya Clark at or 610.539.3333 X7714.