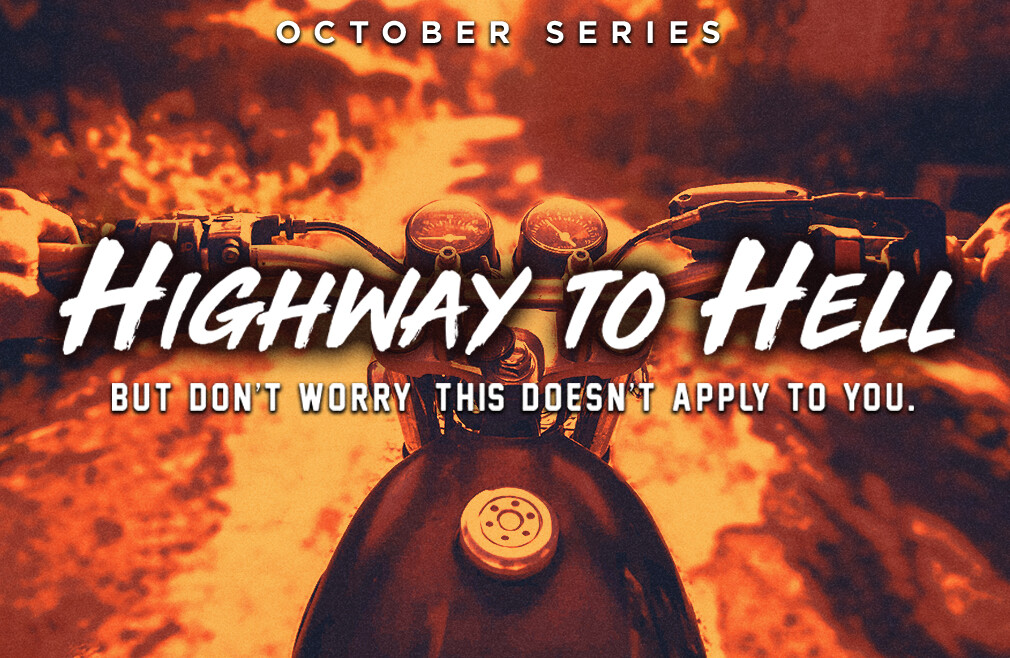 Every Sunday, from 10/03/2021 to 10/24/2021
,
9:45 AM - 11:00 AM
Highway to Hell... but don't worry, this doesn't apply to you
---
This four-week series, based on the book The Unsaved Christian by Dean Inserra, will help Christians cultivate a deeper understanding of cultural Christianity. It will challenge listeners to dig deep into their commitment to Christ, and verify what it means to be a Christian, while also helping believers understand how to witness to cultural Christians. Series runs Oct. 3 - Oct. 24, 2021.
A limited run, 4 week Connect Group is available, specifically focusing on this series. If you are not currently part of a Connect Group, this would be a great opportunity for you to try one out!! This virtual Connect Group meets weekly on Wednesdays from Oct. 6th - Oct. 27th, from 6:30pm - 7:30pm. Once you join, you will receive a Zoom link.
Sign up through the Connect Group Finder Tool. Under "Any Meeting Day," select Wednesday on the drop-down menu, and scroll to CG - Highway to Hell (Limited Run.)


Join us onsite or for live streamed services on YouTube, Facebook, or on The Village App at 9:45 or 11:00 AM