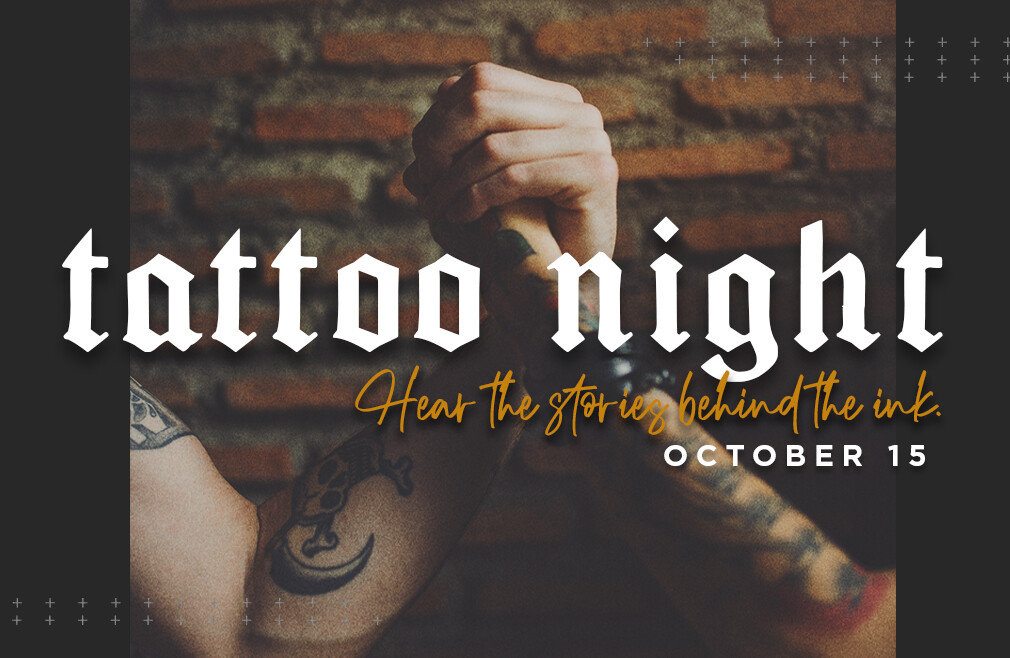 Friday, October 15, 2021
,
7:00 PM - 9:00 PM
Hear the stories behind the ink!
The Village Cafe is holding an Open Mic Tattoo Night where we share the stories behind our tatts! Whether you have a story to share, or just want to come hear others, we invite you to come Friday, October 15th, 7:00-9:00 PM. No fee or registration required. A complimentary dessert bar and beverages will be available. For more info, contact Pastor Andy Ervin.