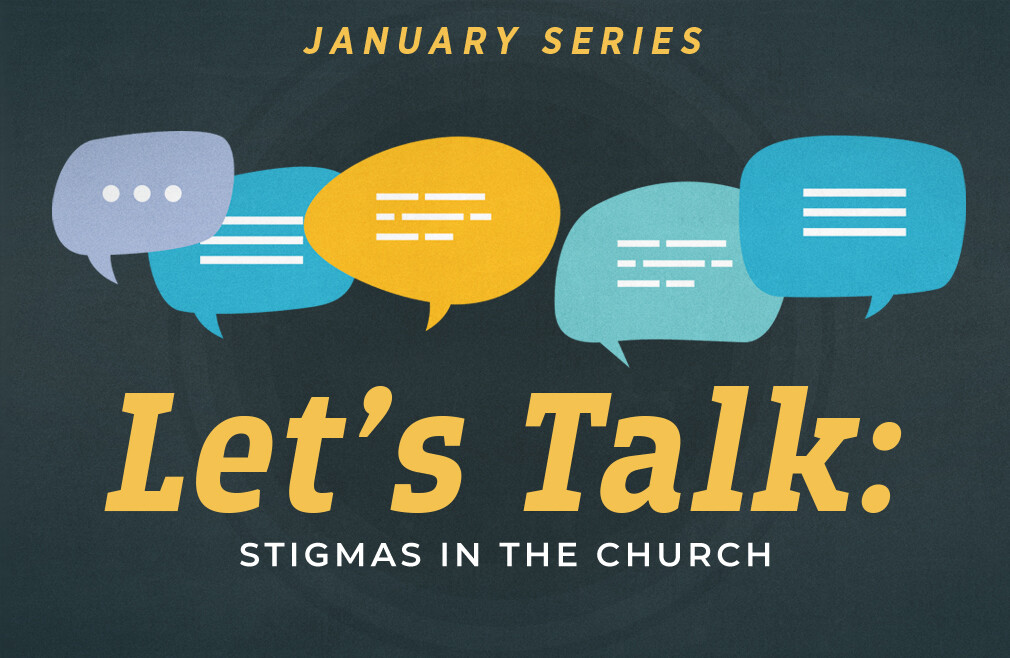 Sunday, January 09, 2022
,
9:45 AM - Sunday, January 30, 2022, 11:00 AM
Join us for this four-week series as we tackle a different social stigma each week. God offers believers healing and hope instead of condemnation as they struggle with mental health, physical health, singleness, infertility, and aging. Scripture guides our understanding of how to live and serve despite the stigmas that sometimes surround our realities.
A limited run, 4 week Connect Group is available, specifically focusing on this series. If you are not currently part of a Connect Group, this would be a great opportunity for you to try one out!! This virtual Connect Group meets weekly on Wednesdays from Jan. 5th - Jan. 26th from 6:30pm - 7:30pm. Sign up through the Connect Group Finder Tool. Under "Any Type" select "Limited-Run" on the drop-down menu, and scroll to CG - Let's Talk: Stigmas in the Church. Once you join, you will receive a Zoom link.
Join us onsite or for live streamed services on YouTube, Facebook, or on The Village App at 9:45 or 11:00 AM.