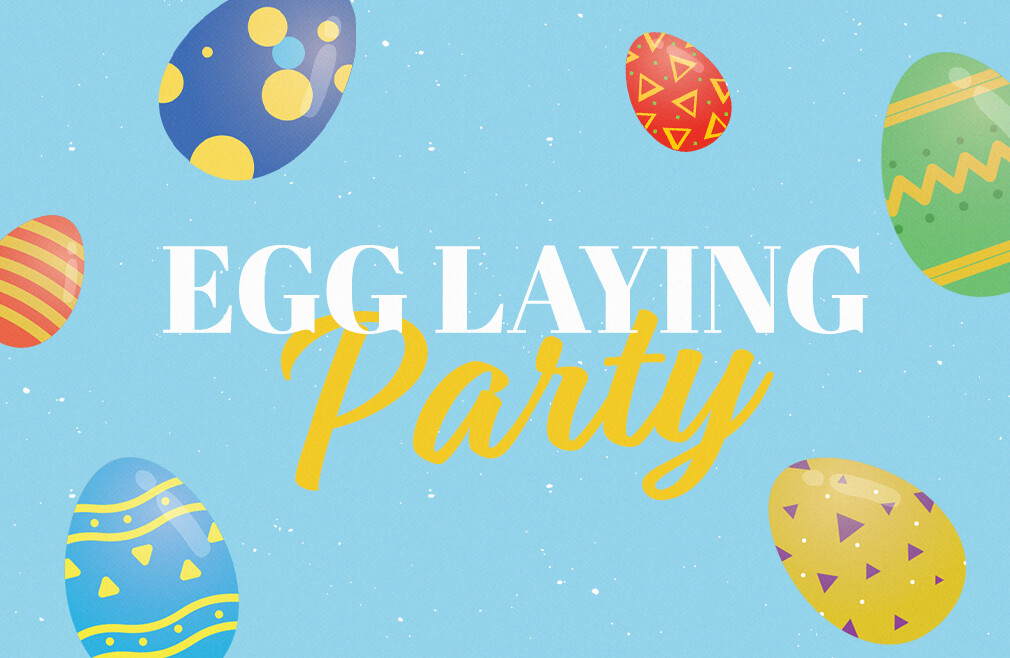 Thursday, March 30, 2023
,
6:30 PM - 8:30 PM
8TH ANNUAL EGG LAYING PARTY!

WE NEED YOUR HELP! Come be a part of this fun evening as we enjoy a great time together while assembling eggs for this year's Easter Egg Hunt! We will meet in The Youth Center, and watch a fun, family-friendly movie, so bring your family and your friends for this FUN night of fellowship!! (Please be sure to eat first, as food will not be provided.)

If you are unable to join us that evening, you can still participate through your financial support by visiting our Giving Page, and selecting "Easter Egg Hunt" in the drop-down menu. Questions? contact Ellyce Korber at We look forward to seeing you there!