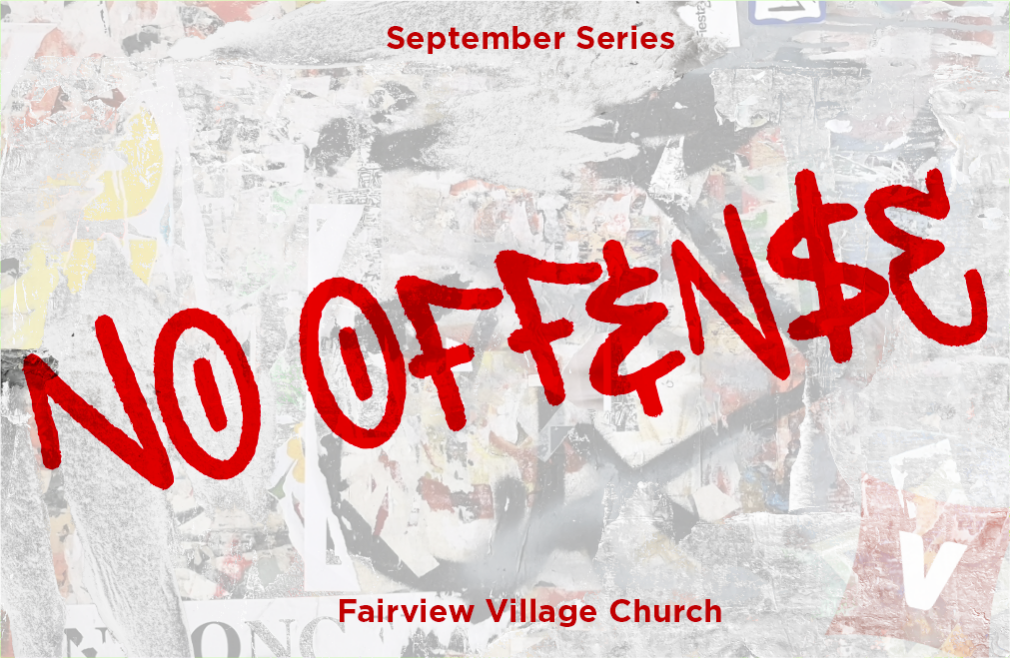 Every Sunday, from 09/11/2022 to 09/25/2022
,
9:00 AM - 10:30 AM
We can become so easily offended, and sad to say....Christians can be some of the most easily offended! This should not be since we have the key to unlocking the answers to the questions of how to handle situations, conversation and people. This series will give us Biblical strategies on how NOT to be offended. Join us for this 3 week series beginning September 11, 2022.
Join us onsite or for live streamed services on YouTube, Facebook, Fairview Village Church Online or on The Village App at 9:00 or 10:30 AM.