Organizations
Additionally Supported Missions Ministries
---
Josh & Kathryn Himes
Cru
Cru exists to create caring communities passionate about Jesus Christ at universities around the world. We believe that if we can reach the campus today, we can reach the world tomorrow. Our goal is to win students' hearts with the message of the Gospel, build them up in their faith, and send them out to lead others to the love of Christ in their churches, communities, and workplaces. We daily meet with students to teach Scripture, mentor, and cast vision for how they can be a light to their campus.
---
Child Sponsorship
Panama
Fairview Village Church Work & Witness projects over the past 8 years have focused on Child Development Centers to provide or enlarge the facilities. The care for the children in these Centers is primarily funded through Child Sponsorships through Nazarene Compassionate Ministries. $30 per month sponsors a child, providing a hot meal, tutoring, mentoring, access to a visiting physician, supervision, a safe place to belong, and spiritual care. For more information about sponsoring a child, contact Pastor Andy Ervin at .
The Village Norristown
The Village Norristown is Fairview Village Church's compassionate ministry located in the East end of Norristown. The After School Program at The Village Norristown provides a safe place for children to come, get homework help, tutoring, and explore athletics, arts and music. The kids also receive Bible teaching twice a week. The After School Program is helped through funding of our Sponsor-a-Child program. A Child Sponsorship is $30 per month, and covers daily snacks, school supplies and other program expenses for a designated child. For more information, contact Keila Molina at 610-539-3333 X7712 or .
---
Norristown Hospitality Center

They serve approximately 85-90 people per day, 6 days per week, or 27,000 per year. On average, 50% have never been clients there before, resulting in 14 new people touched each week.

65% of them became homeless due to extenuating circumstances, 57% have a HS Diploma OR GED and 21% have a secondary education.

Approximately 1/3 of the new clients are "Housed Poor" — which means they have a place to live but are on the verge of being homeless and cannot afford food, clothing, or other necessities.
Available help includes:
Crisis intervention and case management
Breakfast served daily
Personal hygiene, clothing and warmth
Groceries and holiday baskets
Daily devotions, weekly Bible study & Christian discussion times, and Christian 12-step programs
Flu shots & immunizations, periodic doctor visits, transportation support program
Client mail and telecommunication
---
Youth in Action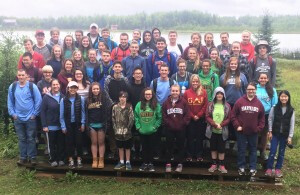 Youth In The Village strive to serve inside and outside the walls of the church. We have been blessed with teens serving in various roles at the church, such as involvement in the media team, worship team, children's ministry, and various other ministries in the church.
The students of Youth In The Village have made an impact in the world by serving locally as well as internationally. We are always keeping our eyes open for new opportunities that offer our teens a place to serve and learn to be servants.
For more information about our youth and their service, please contact Pastor Jon Gerlach.
---
Nazarene Compassionate Ministries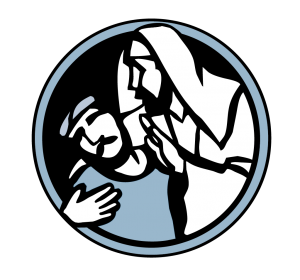 Nazarene Compassionate Ministries (NCM) works to support local churches around the world in their efforts to actively live compassion as a lifestyle.
Following the example of Jesus, NCM partners with local congregations around the world to clothe, shelter, feed, heal, educate, and live in solidarity with those who suffer under oppression, injustice, violence, poverty, hunger, and disease. NCM exists in and through the Church of the Nazarene to proclaim the gospel to all people in word and deed.
---
Young Life
Locally: AnnMarie Styles & Bailey Harrison

Young Life doesn't start with a program. It starts with adults who are concerned enough about kids to go to them, on their turf and in their culture, building bridges of authentic friendship. These relationships don't happen overnight — they take time, patience, trust and consistency. Young Life's goal is to introduce adolescents to Jesus Christ and help them grow in their faith.
Local school districts served: Methacton, Wissahickon & Upper Dublin
For more information and local activities, please contact