We live in a culture that is immersed in sports. It is one of a few experiences that touches nearly every kid at some point in their lives. That's why we put so much energy and lots of resources into the Upward Sports program offered here at The Village.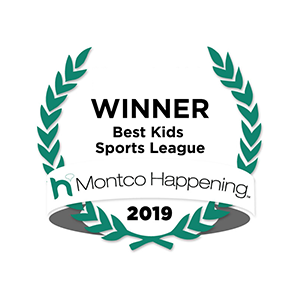 Upward Sports is about developing total athletes: mentally, athletically, spiritually and socially. It's about building positive character traits that have lasting benefits beyond a child's athletic experience. Through Upward, we want youth sports to be about more than just chasing the next win, we want kids to grow on and off the court or field of competition. It's about transformation, not expectation. Upward is playing with purpose.
The Village offers Upward Football & Cheer in the Fall, August through October, with registration happening in June & July; and Upward Basketball in the Winter, January - March, with registration happening in September & October.
---
Volunteer Opportunities Available!
Hosting a successful sports program takes committed coaches, referees, media and tech help, snack stand volunteers and more. Take advantage of this fun service opportunity that develops kids and helps them play with purpose.
The Upward Sports program at The Village is directed by Pastor Isaac Hammons. Please feel free to contact him with any questions at 610-539-3333 x7707 or .
---
Upward Basketball
We have a Recreational League for boys and girls in 1st through 6th grade as well as an Instructional League for Kindergartners and 1st graders.
Registration for Basketball is now closed.
Upward Football & Cheer
Upward Sports are a great way for kids to learn about teamwork, respect for authority and sportsmanship while honing their athletic skills. Upward Flag Football is open to boys and girls entering grades 1st -6th. Upward Cheerleading is open to girls entering grades 1st - 6th. Practices are held on weekday evenings and games are held on Saturdays.
Registration for Flag Football & Cheer is now closed.